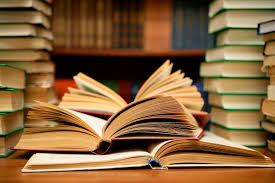 The author of the essay "Why can't we read anymore?" is a professional who deals with books. He wasn't happy realizing he only read 4 books in her spare time last year.
The author found himself stealing moments from his daughter's play and other experiences in his life – "Kodak Moments" – to check his phone.
He couldn't concentrate enough to do recreational reading.  Once he got a few pages in he felt compelled to take a break and check his social media accounts.  He knew she had been conditioning himself to have a short attention span.    All social media at work, television after dinner and Internet usage after dinner was stopped cold. In time his concentration came back and his quantity of recreational reading soared. He also felt less frazzled and had more energy.
Nothing new, in fact I discovered all of this on my own years ago. When I stick to a rule of no web surfing before noon, the compulsion to surf the Internet drops significantly. I surf less all day and I feel less frazzled from not having switched back and forth between things all day long. Reading fiction instead of nonfiction tends to help too.
I'm seriously thinking of going back to this rule for another round. My goal for this year is to read 12 books. I should have 4 done by now and I think I only have two.
Similar Posts: